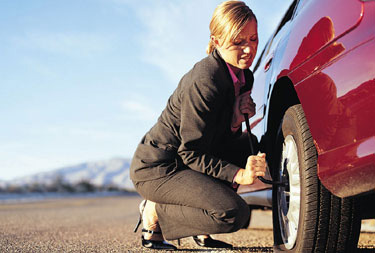 One of the most common roadside assistance services we perform is a tire change. Glendale can be unforgiving in terms of heat, beyond that, there are several situations where one simply cannot be blamed for calling in a professional to handle the situation and conduct a tire change service.  
Especially if you are running short on time, a flat tire can quickly deflate any hopes of arriving at your destination with anything resembling punctuality.
At Central Towing, we understand that when disaster strikes, you need someone willing to go the extra mile and solve this problem as soon as humanly possible.
Getting a quick tire change from a professional is often enough to quickly change your entire outlook on the situation and get you back on the road with peace of mind. Take comfort in the fact that our drivers are ready to tackle any situation to get you back to what's important. Call us now and we'll solve your tire trouble in record time.