Battery Jumpstart, Glendale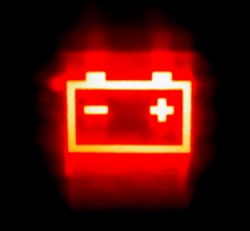 Few things can put a damper on your day than the realization that you need a battery jumpstart. Glendale can take a beating from the heat, and all it takes is a slightly older battery or a light left on over night to drain it entirely. Finding yourself without the cables or even a friendly driver to help you out can make matters much worse. This is why we at Central Towing offer a battery jump start as one of our roadside assistance services.
Call us now and we'll get one of our professional drivers to your location as quickly as possible. We know it doesn't take long for a car battery jumpstart, so we do our best to make sure you aren't waiting forever to get one.
We take pride in our superior response time and the professionalism of our drivers. Because we are both bonded and insured, you can be certain that you will recieve the best level of customer service available in the valley. We understand that making a call for roadside assistance can sometimes be unpleasant, but rest assured, your troubles will soon be at an end with Central Towing working for you.