Roadside Assistance, Glendale AZ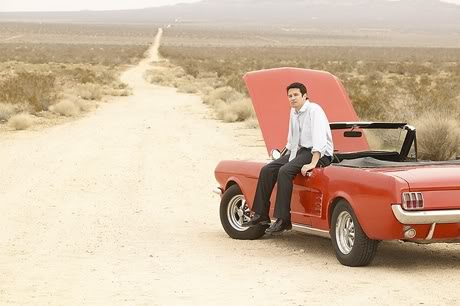 For most people, the thing that provides the most peace of mind is the option of prompt, professional roadside assistance. Glendale AZ is certainly not the worst place to find yourself stuck for a short time, but we at Central Towing know that finding yourself stuck anywhere is a serious problem and needs a quick, easy solution.
Roadside assistance is a broadly used term that means several things to different people. We make want to make sure that our customers know exactly what services they have access to when they call us.
Tire Service – Whether you need a new tire brought to you or a quick patch applied, our drivers can make sure that your vehicle gets what it needs to get you back on your way. Be aware that a quick tire repair is no substitute for a new healthy tire. Short distances are all that we can recommend before a true replacement is in order.
Jumpstart/ Battery – Few things are more disconcerting that when your vehicle simply will not start. Central towing will be more than happy to bring a new battery or attempt a jumpstart of your vehicle. Of course, it is important to remember that a dead battery is usually an indication of more serious vehicle issue. Having this problem resolved immediately can save you the cost of several calls in the immediate future.
Gas Delivery – Sometimes you just need someone to bring you a few gallons of gas to get you going again. These situations are very straightforward and require little more than time to get the problem solved. We keep in mind that this can happen to anyone, and adjust our prices accordingly.
Though it's true that roadside assistance normally does not fall under the category of a true emergency, we understand that you absolutely need to get back to the most important matters in your life. This is why we make sure that you get the help you need in the timeliest fashion possible.  
At Central Towing, we understand that any form of towing service is not something that anyone is excited about, and it is only the measure of professionalism, promptness and affordability that can make the situation pleasant.
We invite you to contact us immediately if you require any form of roadside assistance. Our staff is on hand to make sure that your needs are met. Not only will we provide you with an accurate estimate of arrival time. We will treat you with the respect and professionalism that you deserve.